Christmas 2008 - Ondøejov Solar Monastery picture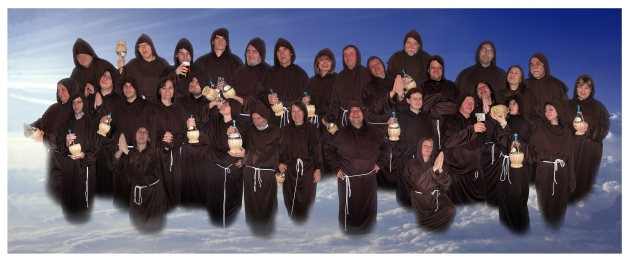 In November 2008 Mira Barta left AI Ondrejov to MPI Lindau for a postdoc. Going there he declared that instead of girls and family life he would prefere to dedicate all his efforts and vivacity to science and to friends, perhaps in a monastery. To fulfil his dream and not to loose him, his colleagues and friends established in the Christmas time The Ondøejov Solar Monastery.
You can also download original size, 14 MB, 8478 x 3517 pixels, printable up to A0 format ...
© photo: Tomas Prosecky
BACK