Prazsky polednik
Prague meridian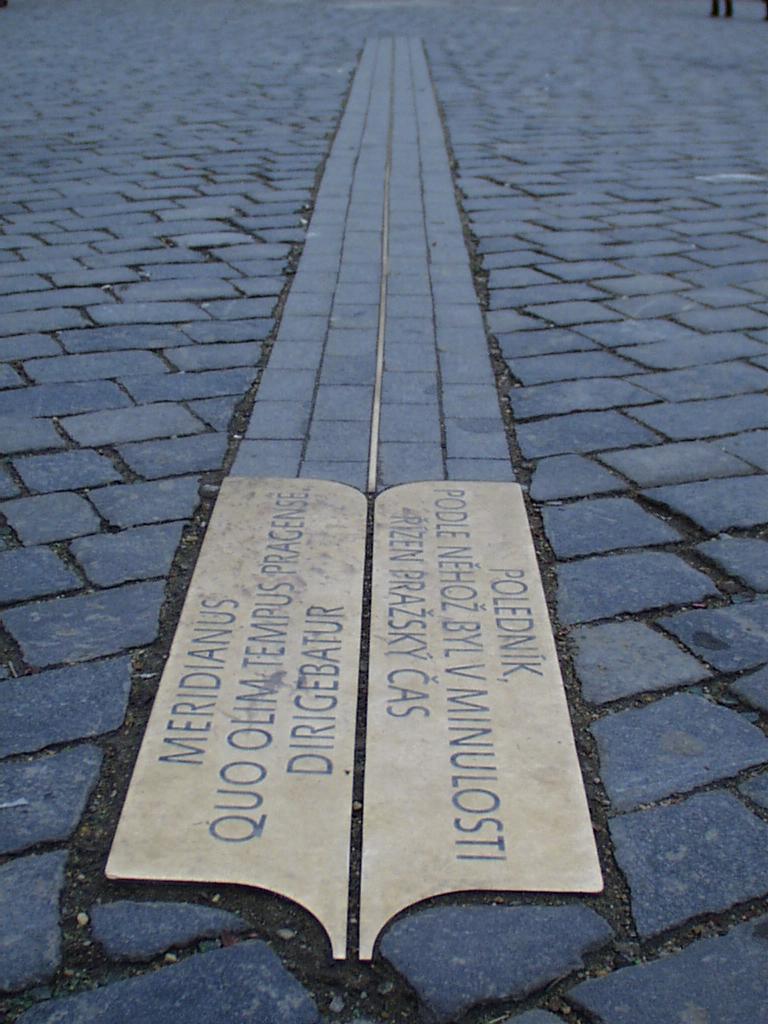 Prazsky polednik byl definovan marianskym sloupem na Staromestskem namesti. Poloha tohoto sloupu strzeneho v roce 1918 a jeho poledni stin jsou vyznaceny v dlazbe namesti.
The Prague meridian was defined by the column of Our Lady destroyed in 1918.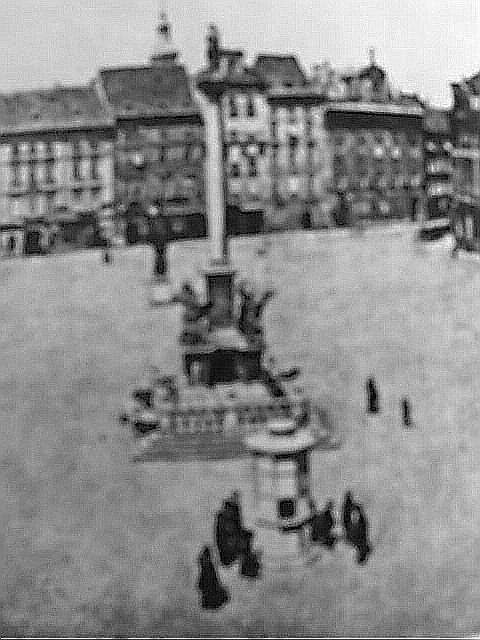 Mariansky sloup na detailu z fotografie Staromestskeho namesti z roku 1870.
The column on detail of photography of Old Town square from 1870.

Zpet na hlavni stranku prochazky astronomickou Prahou.
Back to the main page of the virtual walk.
---
This page (http://sunkl.asu.cas.cz/~had/pap7.html) has been created by Petr Hadrava,
Mail to had@sunstel.asu.cas.cz, for additional information.
Revised 23.8.2003